Announcements
Communion Worship
"Do this, whenever you drink it, in remembrance of me." 1 Corinthians 11:25 (NIV)
Holy Communion Service will be held at the end of our morning worship. The Lord's Supper will be served. All members and friends of the New Bethlehem Church Family are asked to remain.
ATTENTION—PRESIDENTS OF ALL MINISTRIES: The monthly financial report of all ministries must be turned in on the 4th Sunday of each month.
MAILING ADDRESS Minister Gales and the N.B.B.C. God Family greatly appreciates the outpouring of prayers, well wishes and contributions from our Christian family and the surrounding community. Your support has truly helped us to look forward to the plan God has for us. All correspondence and contributions may be sent to our mailing address:
The New Bethlehem M.B. Church
PO Box 23263
Saint Louis, MO 63156
SCHNUCKS COMMUNITY CARD PROGRAM—Please continue to use your Schnucks eScrip Community Card at the Schnucks store where you shop. Schnucks will contribute up to 3% of your purchases to our church every time you shop and swipe your card. All funds collected will benefit our special Building Fund Project. It's an easy way for all of our members and friends to help.
Sister Gayle Jackson-Evans, Coordinator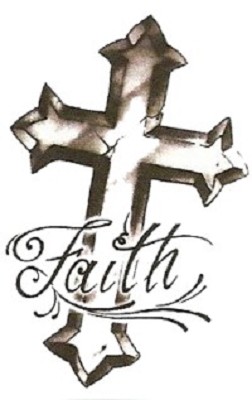 OUR SYMPATHY— Minister and Mrs. Gales, Officers and Members wish to extend our sincere and heartfelt sympathy to the families of all of our members whose loved ones transitioned to life beyond during the past month. We hold you in our prayers and have faith that God will give you comfort and peace.
NBBC Tech Link— Sometimes there are occurrences in the family that we don't know about on Sunday. We attempt to keep you informed by sending important messages through e mail. If you wish to receive this information and your e mail address is not currently on file, write your e mail address on your offering envelope.
The Grand Designer
God designed each of us so there would be no duplication in the world. No one has the exact same mix of factors that make you unique. That means no one else on earth will ever be able to play the role God has planned for you!
The Purpose Driven Life
God looked over all that He had made, and it was excellent in every way.
Genesis 1:31 (TLB